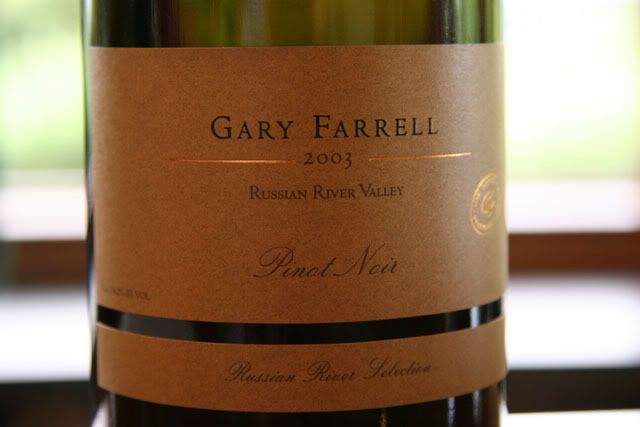 Just around the corner from the folksy shack-cum-tasting room at
Porter Creek Vineyards
, the elegant hilltop surroundings at
Gary Farrell Vineyards
could not provide a sharper contrast.
The Gary Farrell name has been synonymous with high quality pinot noir for more than two decades. The vineyard currently produces a line that also includes sauvignon blanc, chardonnay, zinfandel, cabernet sauvignon, merlot, and a Bordeaux blend called Encounter. Pinot noir is still the star and it will always be the wine that is closest to winemaker Farrell's heart.
In 2000, the vineyard opened a new facility that sits on a ride flanking the north side of the Russian River Valley. The tasting room has sweeping views to the south and feels more Napa than Sonoma – almost like a cross between an art gallery and a small corporate retreat.
Much to my surprise, my wife and I both thought the sauvignon blanc was the best of the bunch. It is a complex, rich, oaky wine, with nicely balanced citrus flavors, a silky mouth feel and a long finish. This is a very solid food wine as well.
Try Cellar Tracker for some tasting notes on the Gary Farrell wines.
Tasting Overview:

Wine: B+
Experience: B
Setting: A
Extras:
Overall: B+
Pros: Spectacular setting. Consistently high quality wines across the board.
Cons: Wines are a little pricey, though it is hard to argue with the quality. While the setting is top notch, I was disappointed that the grounds are not picnic-friendly.
Bottom line: Gary Farrell is a true pinot noir legend and any excuse to taste his wines should not be missed.
Quick Facts:
Winery Location:

Healdsburg, California
Apellation(s):

Russian River Valley
Production:

18,000 cases